 T.A.M.I. Show. Teenage Awards Music International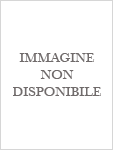 Prezzo:

€ 29.75

Prezzo scontato:

€ 28.56

Sconto:

€ 1.19 (4%)
Voto medio del prodotto:

Dettagli del prodotto
Ean:

0602527617039

Supporto:

Dvd

Produttore:

Universal Music

Genere:

Musica

Lingue:

Inglese

Colori:

Colori

Anno di produzione:

2011

Area:

Area 0 (All)

Sottotitoli:

no

Formato Audio:

Dolby Digital Stereo

Sistema:

PAL
Contenuto
Uno dei più celebrati e rari eventi filmati durante la prima era del Rock'N'Roll, il concerto del 1964 ai Teenage Music Awards International, "The T.A.M.I. Show", con performances di artisti come Rolling Stones, James Brown, Chuck Berry, Beach Boys, Marvin Gaye, Smokey Robinson & The Miracles, le Supremes , Lesley Gore e molti altri. Tracklist: Jan And Dean: OPENING (Here They Come) / From All Over The World; Chuck Berry: Johnny B. Goode / Maybellene; Gerry And The Pacemakers: Maybellene / Don't Let The Sun / Catch You Crying / It's Gonna Be Alright; Chuck Berry: Sweet Little Sixteen; Gerry And The Pacemakers: How Do You Do It?; Chuck Berry: Nadine (Is It You?); Gerry And The Pacemakers: I Like It; Smokey Robinson And The Miracles: That's What Love Is Made Of / You've Really Got A Hold On Me / Mickey's Monkey; Marvin Gaye: Stubborn Kind Of Fellow / Pride And Joy / Can I Get A Witness / Hitch Hike; Lesley Gore: Maybe I Know / You Don't Own Me / You Didn't Look Around / Hey Now / It's My Party / Judy's Turn To Cry; Jan And Dean: The Little Old Lady (From Pasadena) / Sidewalk Surfin'; The Beach Boys: Surfin' U.S.A. / I Get Around / Surfer Girl / Dance, Dance, Dance; Billy J. Kramer And The Dakotas: Little Children / Bad To Me / I'll Keep You Satisfied / From A Window; The Supremes: When The Lovelight Starts / Shining Through His Eyes / Run, Run, Run / Baby Love / Where Did Our Love Go; The Barbarians: Hey Little Bird; James Brown And The Flames: Out Of Sight / Prisoner Of Love / Please, Please, Please / Night Train; The Rolling Stones: Around And Around / Off The Hook / Time Is On My Side / It's All Over Now / I'm All Right; All Performers: CLOSING: Let's Get Together.
Forse ti potrebbe interessare anche
Voto medio del prodotto:
(4 di 5 su 1 recensione)
Straordinaria testimonianza
Una fantastica collezione di talenti per uno show che ha dei momenti veramente imperdibili, come per esempio la leggendaria e adrenalinica esibizione di James Brown. A farne le spese sono proprio i Rolling Stones che devono calcare il palcoscenico subito dopo di lui. Ed è davvero divertente vedere Mick Jagger provare ad emulare i passi di danza eseguiti precedentemente dal Godfather Of Soul!