Music from the Twilight Saga Soundtrack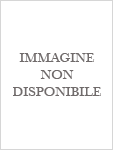 Prezzo:

€ 4.99

Prezzo scontato:

€ 4.49

Sconto:

€ 0.50 (10%)
Voto medio del prodotto:
Spedito normalmente in 2/3 giorni lavorativi
Dettagli del prodotto
Ean:

8031179931613

Supporto:

Dvd

Produttore:

Eagle Pictures

Genere:

Musica

Regia:

Chris Weitz, Catherine Hardwicke, David Slade

Attori:

Carter Burwell, Alexandre Desplat, Howard Shore, Nikki Reed, Peter Facinelli, Kristen Stewart, Billy Burke, Michael Sheen, Rachelle Lefevre, Robert Pattinson, Taylor Lautner, Elizabeth Reaser, Ashley Greene, Cam Gigandet

Contenuti extra:

speciale

Lingue:

Inglese

Colori:

Colori

Anno di produzione:

2011

Area:

Area 2 (Europa/Giappone)

Durata:

100'

Sottotitoli:

no

Formato Audio:

Dolby Digital 5.1

Sistema:

PAL
Contenuto
Contiene i video e alcune performance dei brani della colonna sonora dei primi tre film della saga di Twilight. Tracklist: Muse - Neutron Star Collision; Paramore - Decode; Death Cab For Cutie - Meet Me On The Equinox; Cee Lo Green - What Part Of Forever; Anya Marina - Satelite Heart; Mutemah - Spotlight; Lupe Fiasco - Solar Midnite; Editors - No Sound But The Wind; The Magic Numbers & Amadou & Mariam - All I Believe In; Collective Soul - Tremble For My Beloved; Eastern Conference Champions - A Million Miles An Hour; Metric - Eclipse; Fanfarlo - Atlas; Iron 6 Wine - Flightless Bird, American Mouth; Sia - My Love; Bon Iver & St. Vincent - Roslyn, Sea Wolf - The Violet Hour; The Black Ghosts - Full Moon; Hurricane Bells - Monsters; O.A.R. - Love Is Worth We Fall.
Forse ti potrebbe interessare anche:
Voto medio del prodotto:
(3 di 5 su 1 recensione)
Né Bella né Edward
In questo dvd neanche un fotogramma dedicato alla saga. Sulla copertina c'è scritto "VOLUME 1", se faranno altri volumi, potevano mettere qualche brano in più di Twilight, come "Bella' s Lullaby" e "Supermassive Black Hole". Tra i video presenti il più bello è "My Love" di Sia con i suoi giochi di luce ombre e rose rosse in un video in bianco nero. Gli extra sono veramente romantici, fan venire voglia di essere in quei luoghi.