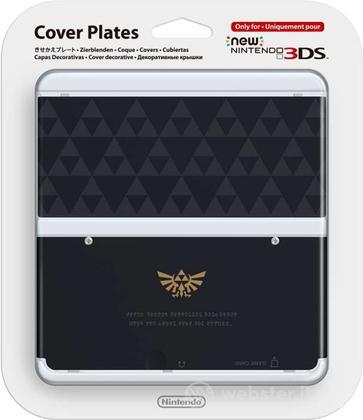 Nintendo New 3DS Cover Legend Zelda Nero
Contenuto
Solo su New Nintendo 3DS, è possibile personalizzare l'aspetto esterno della console con le cover decorative intercambiabili*!
Le cover decorative sono set composti dalla cover anteriore e posteriore e sono disponibili in tanti modelli con diversi design ed effetti divertenti. Si possono sostituire le cover come e quando si vuole, anche combinando cover anteriori e posteriori differenti per creare un look davvero unico!
Questa splendida cover decorativa dedicata alla serie The Legend of Zelda farà la gioia di tutti i fan!

*Le cover decorative sono utilizzabili solo su New Nintendo 3DS, non su New Nintendo 3DS XL.
Forse ti potrebbe interessare anche