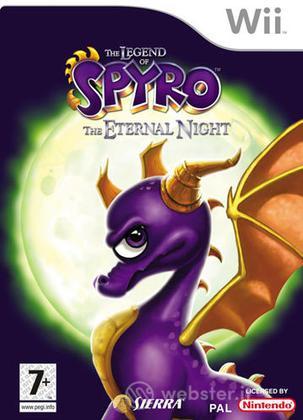 The Legend Of Spyro: The Eternal Night
Contenuto

Il draghetto viola è tornato, ed è protagonista di un'altra avventura epica basata su Spyro, prodotto da Sierra Entertainment, che, fino ad ora, ha venduto più di 17 milioni di copie per console in tutto il mondo.
Si tratta del sequel del pluripremiato gioco The Legend of Spyro: The New Beginning.
Questa volta Spyro si ritroverà ad avere a che fare con otto boss nemici da sconfiggere in 13 livelli di pura azione. L'obiettivo finale di Spyro è quello di impedire la resurrezione di Dark Master, una responsabilità che si assume con il tipico coraggio di un drago.
The Legend of Spyro: Eternal Night garantisce effetti visivi incantevoli e una grafica di sfondo davvero irresistibile.


Forse ti potrebbe interessare anche