The Who. Quadrophenia and Tommy live with special guests (3 Dvd)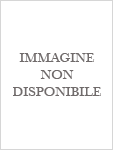 Prezzo:

€ 47.50

Prezzo scontato:

€ 43.70

Sconto:

€ 3.80 (8%)
Voto medio del prodotto:
Dettagli del prodotto
Ean:

0603497050024

Supporto:

Dvd

Numero dischi:

3

Produttore:

Warner Music Italy

Genere:

Musica

Contenuti extra:

foto, documentario, commenti tecnici, interviste

Lingue:

Inglese

Colori:

Colori

Anno di produzione:

2005

Area:

Area 0 (All)

Durata:

273'

Sottotitoli:

Francese,Inglese,Spagnolo,Tedesco

Formato Audio:

Dolby Digital 5.1

Sistema:

PAL
Contenuto
Contiene la performance del 1989 di Tommy alla Universal Amphitheatre di Los Angeles con ospiti speciali come Elton John, Phil Collins, Billy Idol, Patti LaBelle e Steve Winwood e la live performance di Quadrophenia tratta dal tour statunitense del 1996/1997. Tracklist "Quadrophenia": I Am The Sea; The Real Me; Quadrophenia; Cut My Hair; The Punk And The Godfather; I'm One; The Dirty Jobs; Helpless Dancer; Is It In My Head?; I've Had Enough; 5:15; Sea And Sand; Drowned; Bell Boy; Doctor Jimmy; The Rock; Love Reign O'er Me. Tracklist "Tommy - Live all' Universal Amphitheatre, Los Angeles 1989": Overture; It's A Boy; 1921; Amazing Journey; Sparks; Eyesight To The Blind; Christmas; Cousin Kevin; The Acid Queen; Pinball Wizard; Do You Think It's Alright?; Fiddle About; There's A Doctor; Go To The Mirror!; Smash The Mirror; Tommy Can You Hear Me?; I'm Free; Extra Extra/ Miracle Cure; Sally Simpson; Sensation; Tommy's Holiday Camp; We're Not Gonna Take It. Tracklist "Live Al The Universal Ampitheatre, Los Angeles - 1989 - Second Set": Substitute; I can see for miles; Baba O Riley; Face the Face; Love Reign O'er Me; Boris the Spider; Dig; Join Together; Rough Boys; You'd Better You Bet; Behind Blue Eyes; Won't Get Fooled Again; Who Are You.Tracklist "Quadrophenia Encore, 1996 - 1997 Us Tour": Wont get fooled again (Acustico); Substitute; I Can't Explain; Kids Are Alright; Behind Blue Eyes; Who Are You. Tracklist "Live Hits Giant Stadium": Acid Queen; A little is enough; Pinball Wizard.
Forse ti potrebbe interessare anche
Voto medio del prodotto:

(4 di 5 su 1 recensione)
Buono...
Questo dvd testimonia le esibizioni live di vari periodi nella storia del gruppo. Di particolare interesse, secondo me, le sezioni dedicate alla formazione del 1989, una vera e propria big band in grado di rendere al meglio le musiche del geniale Townshend. Gli Who con Simon Phillips alla batteria meritano davvero un ascolto!