Red Hot Chili Peppers. Live at the Slane Castle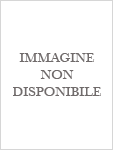 Voto medio del prodotto:
Spedito normalmente in 2/3 giorni lavorativi
Dettagli del prodotto
Ean:

0825646118229

Supporto:

Dvd

Produttore:

Warner Music Italy

Genere:

Musica

Contenuti extra:

video musicale

Lingue:

Inglese

Colori:

Colori

Anno di produzione:

2003

Area:

Area 2 (Europa/Giappone)

Durata:

102'

Sottotitoli:

no

Formato Audio:

DTS 5.1

Sistema:

PAL
Contenuto
Concerto registrato il 23 agosto allo Slane Castle in Irlanda. Contiene i seguenti brani: By the Way; Scar Tissue; Around the World; Universally Speaking; Parallel Universe; Zephyr Song; Throw Away Your Television; Havana Affair; Other Side; Purple Stain; Don't Forget Me; Right on Time; Can't Stop; Venice Queen; Give it Away; Californication; Under the Bridge; Power of Equality.
Forse ti potrebbe interessare anche
Altri utenti hanno acquistato anche
Voto medio del prodotto:
(5 di 5 su 1 recensione)
Così si fa!
Il miglior live dei peppers che abbia mai visto. Una scaletta di tutto rispetto, che racchiude tutta la storia della band, uno spettacolo all'altezza delle aspettative di tutti, con la band almassimo della forma... L'unica cosa negativa? Il fatto di non esserci sato!