 Peepshow. Fat Wreck Chords Really Regrets.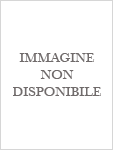 Prezzo:

€ 18.25

Prezzo scontato:

€ 17.70

Sconto:

€ 0.55 (3%)
Spedito normalmente in 2/3 giorni lavorativi
Contenuto
Tracklist: Avail - N30; Bracket - 2rakoo5; Chiixdiggit! - Spanish Fever/Chupacabras; Consumed - Wake Up With A Smile; The Dickies - Donut Man; Diesel Boy - She's My Queen; Frenzal Rhomb - Nothing's Wrong/War; Good Riddance - One For The Braves/Steps/Yesterday Headlines; Goober Patrol - Easy Life; Hi-Standard - Teenagers Are All Serious/Maximum Overdrive; Lagwagon - Razorburn/Island Of Shame; Less Than Jake - Gainesville Rock City; Mad Caddies - Road Rash; Me First & The Gimme Gimmes - Summertime/Danny's Song; Nofx - I Wanna Be An Alcoholic; No Use For A Name - Why Doesn't Anybody Like Me?/Soulmate; Screw 32 - Misunderstood; Sick Of It All - District/Potential For A Fall; Snuff - Standing In The Shadows Of Love/Iyhf Taidu Leikh; Strung Out - Mind Of My Own/Bring Out Your Dead; Swingin' Utters - Windspitting Punk; Teen Idols - Midnight Picture Show; Tilt - Animated Corpse/Libel.
Forse ti potrebbe interessare anche