Dream Theater. Score (2 Dvd)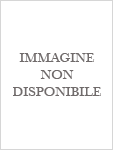 Voto medio del prodotto:
Spedito normalmente in 2/3 giorni lavorativi
Dettagli del prodotto
Ean:

0603497161928

Supporto:

Dvd

Numero dischi:

2

Produttore:

Warner Music Italy

Genere:

Musica

Regia:

Mike Portnoy

Attori:

Dream Theater

Contenuti extra:

documentario, scene inedite in lingua originale

Lingue:

Inglese

Colori:

Colori

Anno di produzione:

2006

Area:

Area 0 (All)

Durata:

180'

Sottotitoli:

Francese,Inglese,Italiano,Olandese,Portoghese,Spagnolo,Tedesco

Formato Audio:

Dolby Digital 5.1

Sistema:

PAL
Contenuto
Concerto registrato il primo aprile 2006 al Radio City Music Hall a New York City per celebrare l'ultimo show del "20th Anniversary Tour". Tracklist: The Root Of All Evil; I Walk Beside You; Another Won; Afterlife; Under A Glass Moon; Innocence Faded; Raise The Knife; The Spirit Carries On; Six Degrees Of Inner Turbulence: I. Overture, About To crash, War Inside My Head, The Test That Stumped Them All, Goodnight Kiss, Solitary Shell, About To Crash (Reprise), Losing Time/Grand Finale; Vacant; The Answer Lies Within; Sacrificed Sons; Octavarium: Intro, Someone Like Him, Medicate Me, Full Circle, Intervals, Razor's Edge, Metropolis.
Forse ti potrebbe interessare anche