 Deicide. Doomsday L.A.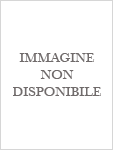 Spedito normalmente in 2/3 giorni lavorativi
Dettagli del prodotto
Ean:

5055006534962

Supporto:

Dvd

Produttore:

Audioglobe

Genere:

Musica

Attori:

Deicide

Contenuti extra:

trailers, video musicale

Lingue:

Inglese

Colori:

Colori

Anno di produzione:

2007

Area:

Area 0 (All)

Sottotitoli:

no

Formato Audio:

Stereo

Sistema:

NTSC
Contenuto
Esibizione live registrata al Knitting Factory di L.A. nel novembre 2006. Tracklist: Intro; Dead By Dawn; Once Upon The Cross; Scars of the Crucifix; The Stench of Redemption; Death to Jesus; When Satan Rules His World; Serpents of the Light; They Are The Children Of The Underworld; Desecration; Bastards of Christ; Dead But Dreaming; Trifixion; When Heaven Burns; Walk With the Devil in Dreams You Behold; Homage for Satan; Kill the Christian; Sacrificial Suicide.
Forse ti potrebbe interessare anche