Queen. Live at Wembley (2 Dvd)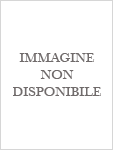 Prezzo:

€ 27.25

Prezzo scontato:

€ 24.80

Sconto:

€ 2.45 (9%)
Voto medio del prodotto:

Spedito normalmente in 2/3 giorni lavorativi
Dettagli del prodotto
Ean:

0602527795690

Supporto:

Dvd

Numero dischi:

2

Produttore:

Universal Music

Genere:

Musica

Attori:

Queen

Lingue:

Inglese

Colori:

Colori

Anno di produzione:

1998

Area:

Area 0 (All)

Durata:

60'

Sottotitoli:

Francese,Inglese,Italiano,Portoghese,Tedesco

Formato Audio:

DTS

Sistema:

PAL

Nazione:

Gran Bretagna
Contenuto
Tracklist: One Vision; Tie Your Mother Down; In The Lap Of The Gods ... Revisited; Seven Seas Of Rhye; Tear It Up A Kind Of Magic; Under Pressure; Another One Bites The Dust; Who Wants To Live Forever I Want To Break Free; Impromptu; Brighton Rock Solo; Now I'm Here; Love Of My Life Is This The World We Created; (You're So Square) Baby I Don't Care Hello Mary Lou (Goodbye Heart); Tutti Frutti; Gimme Some Lovin'; Bohemian Rhapsody Hammer To Fall; Crazy Little Thing Called Love; Big Spender; Radio Ga Ga; We Will Rock You Friends Will Be Friends; We Are The Champions; God Save The Queen.
Forse ti potrebbe interessare anche:
Altri utenti hanno acquistato anche:
Voto medio del prodotto:
(4 di 5 su 1 recensione)
Da avere
Bellissimo concerto dei Queen, da avere per chi sente la nostalgia di Freddy Mercury!
Qui dimostra davvero di essere stato un grande showman, con una carica esposiva.
Peccato che le interviste non hanno i sottotitoli in italiano... Unica pecca di questi due dvd. Da avere per vedere oltre che ascoltare i Quuen.