Mahalia Jackson. Tell It! Sing It! Shout It!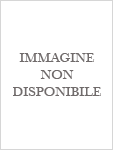 Spedito normalmente in 2/3 giorni lavorativi
Dettagli del prodotto
Ean:

8712177046201

Supporto:

Dvd

Produttore:

Evolution Music

Genere:

Musica

Attori:

Mahalia Jackson

Colori:

Colori

Anno di produzione:

2007

Area:

Area 2 (Europa/Giappone)

Sottotitoli:

no

Sistema:

PAL
Contenuto
Tracklist: You'll Never Walk Alone; Just As I Am; Lord Don't Move The Mountain; Highway To Heaven; The Lord's Prayer; Tell It, Sing It, Shout It; The Rosary; My Faith Looks Up To Thee; Come On Children, Let's Sing; Somebody Bigger Than You And I; I Believe; My Lord And I; I Asked The Lord; Joshua Fit The Battle Of Jericho; God Will Take Care Of You; Didn't It Rain. Il bonus cd audio contiene: God's Gonna Separate The Wheat From The Tares; Oh, My Lord; Keep Me Every Day; God Shall Wipe All Tears Away; I Want To Rest; (I'm Going To) Wait Until My Changes Comes; I'm Going To Tell God; He Knows My Heart; What Could I Do; Move On Up A Little Higher pt.1; Move On Up A Little Higher ptt. 2; Even Me; I Have A Friend; Dig A Little Deeper.
Altri utenti hanno acquistato anche: